Monday, April 14, 2008

Last Saturday was anderson choir concert! Congratulations to anderson choir and alumini too. (: Huda was singing! Hahaha we wanted to buy a big bouquet of lilies for her at first, but we were all pathetically broke. Actually im not very sure about the others but i certainly was. Sadly. I had all but 50 cents left by the time we go head home at night. I can only say that it sucks to be broke. Yeah sucks, like vacuum. xD Hahaha!

Anyway we went to gloria jeans to catch up before that. Told each other about all the weird/funny/nice things happening in school and people we met.



Haha i like this picture because the light above Lyana's head looks like those angel's crown thingy. Heh although she doesn't resemble an angel in anyway. (you know im kidding hahaha) =D



wahaha sorry hannah! I know i said i would not put this up but i could not resist! (:
LOL it was like internal struggle between my sensitive and evil side. The evil side won eventually hee.



Anyway we left for Victoria Concert Hall after our drinks. It was free seating so we did not want to be late. Haha below are some pictures we took along the way.



I took this, supposed to look artistic but actually it just looks lame.



I look like a guy(with a big face) in this photo la! Haha but who cares. (:




Yup and with that, we reached Victoria Concert Hall. Dawn and Luke joined us afterwards. Saw quite alot of juniors and alot of people from our cohort as well. Sigh sigh i miss anderson life sooo much!



I like this picture! Very artistic! Haha although it makes us look like monsters.



Their finale item was so cute! :D

After the concert, we when to the front and gave the flowers to Huda and Evelyn. There was one last flower left and we decided to give it to Subeer. He looked as lame as ever haha.

Then we walked out and guess who we saw?!? Jiang Jing! Ohmygod i was so surprised, i thought i would never get to see her again. Haha anyway shes this china scholar from our class. She's smart, genius in fact. I bet she never failed any subject in her life. Wait, correction, she never gotten less than straight As for any subject in her life! Haha we used to always depend on the scholars for help, they were great though. (:

We ended the night with supper at macdonalds. I had loads of fun that day. :D

Once an andersonian, always an andersonian.
I will always remember the wonderful times spent in anderson. It was really more than just a school to me, it was a home. We were really a family and i felt like i belonged no matter which part of the school i went to. No matter what mistakes i made, i know the school would not ignore me but still love me. Anderson Student Council was something i never regretted getting myself into. Admittedly, we were not the best leaders, but i made so many great friends there. Together, we created such memorable moments of laughter/tears/anger/satisfaction. Of course, netball is the cca i would join, even if you let me choose a million times. I miss everyone in the team, all our juniors, seniors and coach too! (: Aiya so sad please! Typing this is making me emo lol.

Oh well, I shall just strive to do well in SP. You know, make the best of the situation. Haha everything will be alright once i get used to it. Everyone's nice and i will be doing something i enjoy anyway. (: Hope i made the right choice.


P.S. I had four hours of break in school today!


signing off, viting



Biography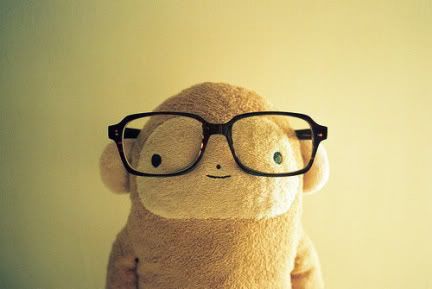 I am viting. viting is me.
here is where I share bits of myself. I hope you take some time to read, both the lines and perhaps between the lines, to know me more.
do feel invited to stay for awhile. <3
★ FACEBOOK ★
TUMBLR ★
TWITTER ★
History
Layout Designed by: Paperdreams Basecodes From Abraham , With More Help from x o (c) Lionel Lim. 2009 - 2011
People was here from 1 June 2011