Saturday, June 14, 2008

Im back from my virgin cruise trip on board superstar aquarius! (: well, it was not exactly huge and i did not end up overwhelmed with activities to do, contrary to my expectations. Yet, i definitely still had tons of fun.

Everyday was filled with good food. There are around four restaurants always ready with buffets to feed all the hungry passengers. Hahaha my friends and i are really gluttons. Our table was always filled with plates and plates of food completed with a plate of dessert in the middle. We would then look at all the food and groan about how full we already are blah blah blah. In the end, we would polish off everything and then declare that a second helping is in order! As for all the unfinished food, we would play retarded games and have the loser eat them as a punishment. LOL and we discovered the ultimate disgusting-est food. They look like rambutans without all the hair and their insides are just like egg yolks. Hmm and they taste like sweetened salted eggs, only much worse. ______<---- insert puking face. xD We realised though, it is indeed true that one man's chocolate is another man's smelly tofu. (adapted from one man's meat is another man's poison, hahaha sorry couldn't help being lame lol) Yeah but it's true! We watched, open-mouthed, as this indian guy next to our table helped himself to a bowl of those sweet salted egg things. Yucky factor of at least one million stars manzxzx.

Although there was a lack of fun happenings on the ship, we managed to create our own fun. We played games like indian poker, cheat, heart attack and random cheenah games. They left us laughing one minute and screaming like banshees the next. =DD Oh and MeiTong left this blood clot on Raimi's hand where he slapped him. We were horrified. Yup but im sure it was an accident, purely a poor estimate of strength. Haha but anyway during this trip, our class got a chance to play together and i got to know some people better. yay that makes me happy. (:

One of our other haunts had to be the skyline karaoke. Unlike the usual kbox, it was not an enclosed room. Instead, it was just this lounge and the mike gets passed from table to table. In other words, when you go off tune everyone in the room hears it. Haha i was apprehensive about singing at first but believe me, it's addictive! (: Love having everyone singing along and clapping at the end. Yah very dun want face(direct chinese translation) i know. LOL =D

During this 5D4N stay, we managed to stop by Penang and Phuket. Both were rather short stops though. At Penang, we went to Rasa Sayang Resort and Spa to learn about how they operate and stuff. I like the place, it has a very village feel. (: Especially love the name, Rasa Sayang means feeling of love. so sweet right lol. Afterwards, we also visited the Tean Ean Local Products where everyone had abit of retail therapy having been deprived for the past few days. :D I bought some bean paste pastry thing for my dad and coconut sweets for sister. Actually nothing much to buy there lol.

Then at Phuket, we visited a cashew nut factory where i tried this cashew nut drink with soda. It turned out considerably nice, for such a weird sounding drink. I mean, can you imagine your mum throwing a bunch of cashew nuts into the juicer? no right. precisely. haha but apparently it's the cashew nut fruit which they juice. We also went to this famous temple called Wat Chalong. Basically we did nothing much there except take pictures. I attempted to take artistic pictures yet again lol.

Finally! At long last! The awaited shopping time at Patong Beach. (:(:(: Over there, we saw numerous pubs and a few restaurants. I was slightly disappointed by the lack of items like clothes, bags and shoes to buy though. We did, however, see many stalls selling similar tee shirts/dresses/jerseys and knock-offs of branded goods. There was a lack of variety if you ask me. Yup and the starting price of items are usually impossibly high. The seller would key a really high price on their calculator but that became so common and expected that we didn't even beat an eyelid. The sellers there are notorious for cheating ignorant tourists of the money. Yah but bargaining does get frustrating sometimes, especially when you dun always win. Oh well.

There was this funny incident...
Seller: you are killing me!
Shufen, Lydia, Leng Chee: *simultaneously* YOU are killing us eh!

hahaha then there was this other one that Leng Chee die die also have to win, even if it was just one baht. =D

On the last day of the cruise, all the DTRM classes had to put up a performance. Our class did a runway show followed by the hula dance. It's the same one Wenjie, Raimi and Clarence danced for their project. Okay actually only the guys did the dance, the rest of us simply did a few simple steps behind. Haha but i think our class did really well, some other classes' performance were too leng diao. I like LiYing and Raimi's hip-hop moves. (: very cute.

I love the feeling of the wind against my face when at the deck. I love all the pretty stars we saw on the last night. there were so many! <3 I love watching the waves crashing against our ship. We were so silly, kept imagining what would happen if someone falls into the water. The thought really scares me though.

Anyway, written on the assumption that no lecturer would ever read this, we did not really learn alot from this trip. At least, i did not feel like i did, there were more fun than learning. haha but i like. (: okay now time for pictures! i shall just post some, if not it's going to take me 667567373 years.



at foodcourt 6 before we embarked.



a mess of people. the first stall you see is the stall selling those yummy nuggets and drumlets i always gush about.



yanping, me and kit. i look sleepy.



aquarius! (:



our cabin, small but cosy.



i like this picture.



the toilet is awfully small, i kept hitting my shoulder against the wall. someone said they wonder how mr ronald moves in there. lol



YY, me and lydia.



picture of the bathtub sized pool, rather pathetic i would say.



hoho! *pats tummy*



simply adore this salmon.



this one proves that looks can be deceiving. xD



stardust lounge




Below are the pictures taken at Rasa Sayang!


the bedroom was nice!



their bathtub alone is bigger than our whole cabin toilet.



yay we are VIP passengers leh! wahaha cheap thrill.



an artistic(i hope) shot of the temple


still an artistic shot of the temple


still still an artistic shot of the temple :D


:D


haha elephant wannabes



DTRM07!

okay shall upload until here for now. I need to sleeeeepppp!


signing off, viting



Biography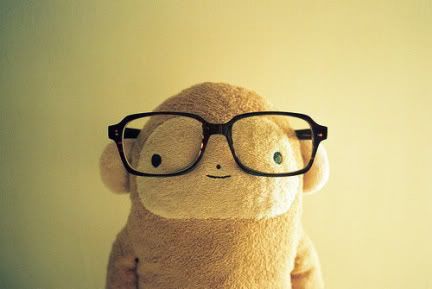 I am viting. viting is me.
here is where I share bits of myself. I hope you take some time to read, both the lines and perhaps between the lines, to know me more.
do feel invited to stay for awhile. <3
★ FACEBOOK ★
TUMBLR ★
TWITTER ★
History
Layout Designed by: Paperdreams Basecodes From Abraham , With More Help from x o (c) Lionel Lim. 2009 - 2011
People was here from 1 June 2011