Friday, March 27, 2009

yay yay yayyy I am back from my four days in genting. and it was truckloads of fun while it lasted, but it is wonderful to be back. :D I could finally get a good rest. the first thing I did when I got home was crash on the sofa. then my mum dragged me to my bed where I slept till noon the next day. brilliant!

anyway I am back to blog with stolen pictures from random people. I did bring my camera along, but was too lazy to take it out and thus captured zero pictures.

on day one, we arrived around noon and went to out hotel rooms to rest. our room was super cool, joined with the room of liying and angie by one door. we kept the door opened throughout, so it was as though we had a much more spacious room. anyway below are some pictures I took from yeeyen, taken in our hotel rooms.




afterwards we explored the place and had an early night in preparation for our awesome theme park day on day two.

yup so on the second day we bought tickets to the combined indoor and outdoor theme park and played the whole day. It was super fun, we sat on almost all the rides and so many times on some that I think the staff are tired of our faces.



haha we took this ride for just about a million and two times.




the unforgettable teacup. I took this twice, once with them and another with clarence and boey. both times I nearly died. but hey, it was super fun.




here is some of us waiting to go onto the spaceshot. love this ride.


took many fun rides and many stupid rides as well. haha but when awesome people take them together, even the stupidest of rides can be sorta fun.

so just like that, the second day was a blast! I shall just post these few pictures, too lazy anyway. haha already very good okay! one of the rare times I even bother to post pictures.

anyway on the third day, we took a van down to this mushroom farm place that surprise surprise, did not only have mushrooms. haha in fact it was a food paradise, we ordered quite a spread of yummy dishes. too bad I was slightly sick and could not enjoy them properly. stupid ulcers and nose block and sore throat yada yada. gosh I hate being sick, genting would be even more fun if I did not have so many stupid problems.

anyway , pictures! yeeyen just uploaded them so i decided to put some up.



under mushroom at mushroom farm




after the food, we went back and went bowling. super fun, though admittedly, I was not very good at it. haha but at least I improved, my skills previously was much worse, just ask my friends. :D

later, we also went to ripleys believe it or not, some museum place displaying many amazing facts. it was way cool and I love it. <3 however, the haunted house we went to after that was not as fun as expected. haha not that scary, but at some parts the ghosts were quite ugly and freaked us out when they jump right out.

after dinner, some of us went to the arcade and it was fun as well. all of us caught a midnight movie together. race to witch mountain or was it race to the witch mountain or something. that turned out pretty nice as well, although I was freezing in the cinema. after the movie, we finally went back to sleep.

so four days passed just like that.



see! genting is actually really pretty, although old. :D we had so much fun but all good things come to an end eventually. :DD


speaking of good things coming to an end, our holidays are going to end soon as well. sad but true, but then again, good things end for us to embrace even better things. :D right, whatever. shall go read my nancy drew now.

cheers!


signing off, viting



Biography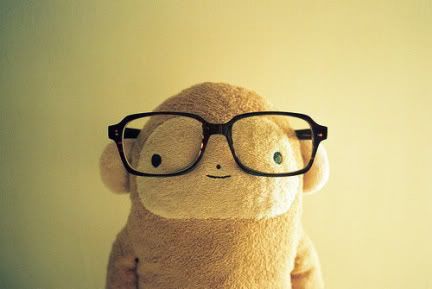 I am viting. viting is me.
here is where I share bits of myself. I hope you take some time to read, both the lines and perhaps between the lines, to know me more.
do feel invited to stay for awhile. <3
★ FACEBOOK ★
TUMBLR ★
TWITTER ★
History
Layout Designed by: Paperdreams Basecodes From Abraham , With More Help from x o (c) Lionel Lim. 2009 - 2011
People was here from 1 June 2011