Wednesday, May 27, 2009

whee! here to post about the batam trip. came back on saturday but was too lazy thus procrastinated till now, but better late than never! (:(:(: and this post will be with photos, all courtesy of yeeyen. haha because lydia liao is simply too lazy(worse than me) and she has yet to post the pictures from her camera up on facebook after ten million and one years. :D but nevermind, i am too lazy to upload so many pictures anyway! below are a few random ones. :D

alright to sum everything up, batam was all about eating/sleeping during lectures/fun. haha although lessons were downright boring like majority of the time, which is more or less expected because fun lessons are like flying elephants. no such thing.

but lessons aside, I enjoyed myself. after everything ends at night, my classmates and I would either go play by the pool, conduct our bridge-ing sessions or simply rest at our apartments. something worth mentioning is that my apartment has a television which has channel u and channel 8, haha so I was zi-highing about it when I first realised. although eventually we did not have much spare time to watch shows anyway, but better than nothing. :D one night we also went down to the bar and this guy from 06 showed us amazing card tricks which entertained us to no end. :D his tricks are like damn cool, those kind that you think you can only see on television.

the food at batam was always nice too, especially the barbecue nights. super yummy I tell you, craving for the satay and chicken now. :D and the omelettes at breakfast, prepared on the spot by the chef. and they have honey stars! haha at least nobody fights with me over honey stars there, unlike here. stupid Jeffrey. =.= lunch and dinner were all buffet spreads and most of the items were good. :D

I feel closer to some of my classmates after this trip too, cos more chance to play and bond. like weiling for example, she stayed at out apartment for this trip and she's cool. :D and now at least I know more people from 05 and 06 than before. as in, not buddy buddy kinda close but at least I know their names. haha improvement okay!

yup I have more or less sum up everything about this trip. yay below are the pictures!


cannot blame him, lectures are simply too boring.

see! more evidence of boring lectures. haha their sian faces.

so shufen decided to entertain us! haha sorry dun mean to post this up but too funny! :P

the girl next to me with the pretty top is halimah and the one on my left is jo. they are our servers during the role play and they were damn good. (:

I like this picture! (:

pretty view of turi beach. haha see those tables? we had one of our barbecue nights there. (:


us after a swim, looking deranged/possessed. oops!


our class on the gala night! (:


us with the birthday boy. me trying to act tall, as usual wahaha.

DTRM 07! (: yay we rock.

clarence went madly generous and bought this bottle of wine to celebrate yeechuan's birthday. so cheers to life! friendship! a wonderful class! lousy GPA! whee! whatever lalala.

haha forgot who came up with this lame idea to put the napkins on out heads, of all places. but this is one of our lame moments, we are mostly mature. thank you very much.

jumping into the pool! haha we had to do this numerous times and this is one of the more successful pictures.

I like this picture, love the background. (:

alrighty, this is all for now. will upload more pictures when I get my hands on them and if I am not too lazy. :D

off to watch my show! bai quan nu wang! haha I cannot stand it seriously, how come such a cute guy like ruan jing tian exist. and the show itself is pretty nice so yeah, I am totally hooked. if you guys have yet to watch it, time to start!

cheers!


signing off, viting



Biography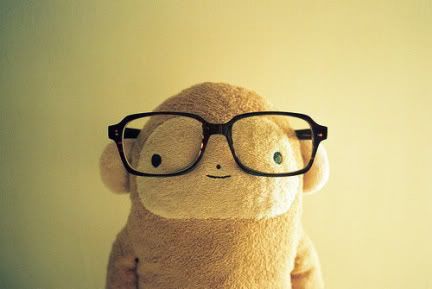 I am viting. viting is me.
here is where I share bits of myself. I hope you take some time to read, both the lines and perhaps between the lines, to know me more.
do feel invited to stay for awhile. <3
★ FACEBOOK ★
TUMBLR ★
TWITTER ★
History
Layout Designed by: Paperdreams Basecodes From Abraham , With More Help from x o (c) Lionel Lim. 2009 - 2011
People was here from 1 June 2011