Thursday, December 3, 2009

seeing everyone studying makes me worry! tests are scheduled next week and I have yet to study a single thing. wah time to panic and do some serious studying! haha but I still seem to be taking things slowly, thinking that everything is under control oh my gosh what the hell is wrong with me?!?

anyway I started this evening, though I gave myself time off to watch the 9pm channel 8 drama. It's awfully nice, dang wo men tong zai yi qi. (: and now im taking another break to blog and put together a "studying survival kit" for myself. (:

THE STUDYING SURVIVAL KIT!

1) caffine overload caffine overload caffine overloaddd! sleep is merely a sympton of caffine deprivation. so yay had my caramel frappe today, finally. but dun worry cookie frappe, I still love you. (:




2) pretty stationery and colour pens! when I see my notes all colourful like the rainbow with red and blue and orange and purple and yellow I feel happy. and all of a sudden my notes seem more interesting.




3) music! how do I survive without this I have no idea. they rock like chocolates and rainbows and eh, hamburgers?




4) cute snacks like cupcakes with icing or gummy bears. I like gummy bears cos I can chew off its hands then its legs. when it is limb-less, I then use my mouth as the guillotine and chop off the heads. great for self entertaining and short breaks between studying. (:




alright my list shall end here for now! (: initially planned to go back to my studying but I feel really tired. coffee or bed?


signing off, viting



Biography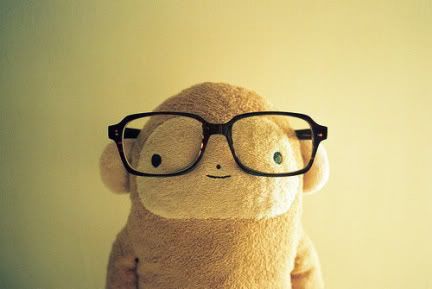 I am viting. viting is me.
here is where I share bits of myself. I hope you take some time to read, both the lines and perhaps between the lines, to know me more.
do feel invited to stay for awhile. <3
★ FACEBOOK ★
TUMBLR ★
TWITTER ★
History
Layout Designed by: Paperdreams Basecodes From Abraham , With More Help from x o (c) Lionel Lim. 2009 - 2011
People was here from 1 June 2011