Friday, August 6, 2010



last sunday we celebrated lyana's birthday. it was a simple affair but we were contented, and I think she would not have chosen to have it any other way.

Initial plan was to have a picnic at Botanical Gardens. I had to lie that we were heading to a "awesome place for breakfast, good and cheap! my treat!" but in the end our dear sky decided to burst into tears (what the hell how did I come up with such a sentence) and we had to cancel our plans. we decided to shift the surprise to ion coffee bean instead! :D it involves me lying as well, (my friends make me sin so much! hahaha no lah it was a white lie okay!) I had to act like I am meeting some online seller to get my item. anyhow, I was amusing myself asking lyana how come the rest cannot make it while she went on listing out how they "have some family event" and "her relatives are coming over". in short, she was completely oblivious. :D amazing how they manage to keep her in the dark despite numerous meetings the past week. thankfully I did not meet her, if not I think I would accidentally spill some information. oh well, I know I have it in my blood to say the wrong thing sometimes, reference to the few incidents below.

Incident 1:
Angie's birthday. I sent a sms to yanping asking her about the location for the surprise. needless to say, I sent it to angie instead of yanping. great, just great.

Incident 2:
Rachel's birthday. I was supposed to be overseas and cannot celebrate it with her, while the rest were either busy or has work or school etc. but two days before the surprise, I called and told her to return my book on saturday since I would be meeting her. saturday was supposed to be the surprise, I was supposed to be in Malaysia visiting grandma.

Incident 3:
World Dad's Day! we wrapped up his present and kept it in a secret hiding place (my drawer). then I called him to ask him to return my library books for me, since I knew he was going. "my books are in the drawer, remember to return both hor." my drawer = the same drawer with his present. his present = present with "happy fathers's day!" my dad is not blind, and unfortunately quite smart too. FML.

hahaha but I am much more careful now, on many occasions I hold back words that are at the tip of my tongue. I think I consider my words more nowadays, instead of just blurting them out. which is...a good thing?

anyway the whole chunk above is out of point so yeah. back to lyana's birthday!! :D

we walked into coffee bean with huda and gaya holding this banner, which is actually mahjong paper, and says happy birthday biatch. hahaha but being as slow as she is, I swear we were already like 2 metres in front of them and lyana was still searching for my online seller. then finallyyyy she made out the figures of her two friends and realisation dawned.

admit it, we were awesome right? :D especially the two since they planned it, while yours truly just took part.

and honestly, I dun know why I am so proud of this. it was just a small surprise, nothing fancy, but I guess none of my surprises succeeded before this. pathetic but true. thinking back, most consist of the main lead acting surprised like "oh wow I never expected this you guys are sooo sweeetttt." yup.

we lazed around at coffee bean for awhile and we read the list huda brought. it was this list we put together before olevels entitled "things to do after olevels". but obviously, like all to-do lists, we accomplished not more than half. some of them are damn stupid though. hahahaha makes me laugh thinking about it.

anyway, eventually it got too cold so we decided to leave.

then from coffee bean, we wanted to head to fika. it was closed though! so finally we ended up at coffee nations. there, we enjoyed the good food and good company for the afternoon.

gaya and subeer had to head home after that so we all went. at the mrt station we had an impromptu decision to head to amk for koi bubble tea! :D I love love love the bubble tea so much. i know everyone thinks it is over-rated and will be yet another passing fad, the whole bubble tea bubble will eventually burst (haha). maybe? I am not sure whether koi will still be popular a few years down the road but whatever it is, I think I will remain a loyal fan. in fact, i would rather less people drink it, then at least the queues would not be so horrible everytime.

so anyway I convinced the two to try it too. their verdict? good, especially the bubbles, but not worth queue-ing for. but i beg to differ!! I think good things are worth waiting for, especially bubble tea and more so their hazelnut bubble milk tea. one sip and all your efforts will be worth it. :D okaayyy i make it sound like some elixer hahaha fine i am going to stop raving about koi.

that's all! haha an hour till work ends, did this post in the office. (again) I cannot wait for Monday, National Day! finally no Monday blues. love public holidays, hate it that they are so rare.

finally, me and birthday girl! I have tons but obviously too lazy to upload all. they are up on facebook though. but these three, i took off huda's blog, cos she added the nice border and everything and i am also too lazy to log into facebook.



cheers to great friendship and public holidays! <3


signing off, viting



Biography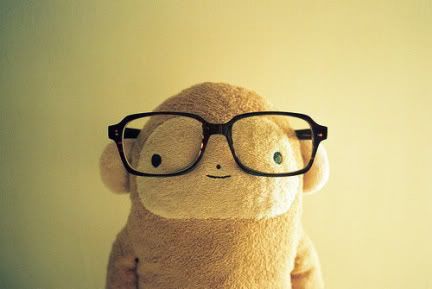 I am viting. viting is me.
here is where I share bits of myself. I hope you take some time to read, both the lines and perhaps between the lines, to know me more.
do feel invited to stay for awhile. <3
★ FACEBOOK ★
TUMBLR ★
TWITTER ★
History
Layout Designed by: Paperdreams Basecodes From Abraham , With More Help from x o (c) Lionel Lim. 2009 - 2011
People was here from 1 June 2011