Wednesday, October 6, 2010

back from bali back from bali back from bali! haha actually I have been back for a few days but have just gotten down to blogging about it. :) for this post, I have pictures! hahaha thanks to my friends. because although I brought my camera along, I gave up after the first day(as usual) and chucked my camera in the hotel room. oh well, does not matter, the rest of my friends are much better photographers anyway. :)



DAY ONE:




we took the evening flight so it was already late when we got there. we spent ten million years at the bali airport waiting for our luggage and it was really frustrating. we saw the same few bags going around and around on the conveyor belt but ours never came! just as we were about to faint from the wait, we saw our bags! then we spent another ten million years waiting to clear the security checks and everything.

we thought our guide might have given up waiting and left, because we were more than an hour late. haha but yay she was still there! she was holding a placard with kiankiat's name so we identified her immediately.

her name is suzi but somehow we preferred to call her sushi. :) such a cute name, I used to have a pet mouse called sushi too. I miss sushi so much! (the mouse, not so much the guide, although she was nice.) anyway! we were driven to the hotel in a van. our hotel is called Risata and I love the hotel. it was great in terms of almost all aspects like the service, location, breakfast and rooms. if you guys decide to go to bali next time, I recommend Risata!



the three girls in the van!



all of us in the van. :) immediately after taking this one of my irritating friends said something about putting my arm around the person next to me(when there was obviously no one) and it scared the soul out of me. hahaha reminded me of this ghost story la. rawr imagine if someone appeared next to me in the picture or something. I would just die.

after jumping around on our hotel beds and attempting to unpack some of our belongings, we decided to head out for some food! did not go very far because it was already pretty late. we ended up exploring a little near our hotel and settled on this decent looking restaurant with over-enthusiastic greeters and expressionless waitresses.



the restaurant, we were waiting for our food.

the meal was super exciting. we had ants crawling all around us, mosquitoes biting us incessantly and cats running under the table and looking at us with pleading eyes, they wanted our food! haha but none of these can compare to the FLYING COCKROACH. thinking of how it appeared is making me grin like an idiot. hohoho we were happily gobbling the food down when OUT OF NOWHERE this UFO-unidentified flying object landed in front of this friend, he literally FLEW out of his seat and JUMPED TEN FEET away. hahahahaha the rest of us stoned for three seconds and simultaneously burst into uncontrollable laughter. seriously I laughed until my jaw hurt. I know it was mean but his face was EPIC. :D :D

after the meal, we went back to our hotel room and crashed. the bed was so so comfortable and sleep quality was perfect.



DAY TWO:

it took utmost effort to climb out of bed but eventually we did, wanted to have breakfast before the long day ahead.

summary of today: we explored three temples and had seafood dinner at jimbaran.

we started by visiting the temple on land.



then proceeded to temple by the lake.



finally, temple by the sea.



we were told that bali is also known as the land of thousand temples so there are plenty of temples! haha luckily we only visited three, I am not exactly a fan of temple visits. :) our tour guide did not explain much to us, we spent most of the time taking jump shots, self shots, group shots, scenery shots, all kinds of shots.

some of the pictures we took at the three temples!



haha I was just being nonsensical, I had mine a week before the trip.




the ride from one temple to another took some time and to kill time...



we played cards! hahaha i know, we are incorrigible.

for dinner, we went to jimbaran for seafood by the sea. it was incredibly romantic for couples to dine there and cosy for friends. :) we had a good time enjoying the seafood and talking.



see, there are even people singing to us. apparently they learnt many songs in different languages and since somebody said we were from korea, they sang this song in korean. I was told that it is the korea's national song?!


DAY THREE:

we woke up bright and early for white water rafting!



before it started, when we were excited and still dry.




the whole activity took an hour and it was really awesome. :) our instructor was a fun-loving guy and I think he helped to make it more fun. he made us crash into all the big rocks and made us go fast at all the rapids.

because each raft could only sit 4 people, kiankiat and meitong went on another. they kept trying to bump into out raft and splash water in our faces. haha idiots! our instructor helped us to attack them back and he was good, strong enough to cause a huge splash right at their faces. cool beans. :)

oh yah something worth mentioning...our friend meitong decided to fall off the raft and into the gushing river full of rocks but luckily he got saved by his instructor. thankfully all he suffered was a swollen knee.

we were in our raft the whole time watching the entertaining performance. hohoho we are such good friends.



one of my slippers got washed away while rafting! haha luckily it was just a hotel slipper, we were smart enough to wear those instead of our own slippers. :)

after the whole activity, we went to the hotel to change. afterwards, we proceeded to the beach! it was a short walk from our hotel to kuta beach, the most popular tourist beach in bali. spent the rest of the day there, enjoying the sun + sea + sand + company. <3



we rented surf boards! :) it was fun trying to surf, the feeling of being carried by the wave was fantastic and strangely therapeutic. I also like the feeling of not knowing what will happen when you hop on top of the surf board in the sea, right when a huge wave approaches. it may throw you off, you may ride it out, but that moment of uncertainty rocked my socks!

the feeling is hard to share, you have to try it for yourself! I did not manage to stand on the surf board or anything. nonetheless, it was fun. would love to try again if given the chance.

we spent several hours at the beach and watched the sunset there too!



it was really pretty!

finally, it was late and we decided to head back to the hotel to bathe and have dinner. :) we walked all the way back covered in dirt, seawater and sand.



halfway through we stopped to camwhore.

then for dinner, we went to hard rock cafe. :) had lovely fish and chips. for dessert, we went to this cafe for their blended drinks and banana pancake with ice cream.

back at the hotel, we decided to surprise liying for her birthday! :)haha we were all in our pyjamas getting ready to sleep. she was in the midst of putting on a face mask when clarence burst in with the cake we ordered!

HAPPY BIRTHDAY LIYING! MAY ALL YOUR WISHES COME TRUE.




after stuffing my face with cake(we finished the whole thing), we crashed!


DAY FOUR:

we went to watch the balinese dance.




then visited the batik factory which I like and also this wood carving place which was rather boring. afterwards we also went to this palace and a shopping place and a traditional balinese house. basically, a lot of places! haha not going to be describing as I feel ready to puke from all the typing + uploading already. seriously, this is why I dun blog with pictures most of the time, too tedious. whatever, pictures below! going to let them speak. :)



the kid obviously loves me. see the way he turns his head all the wayyy back to look at me?! :) heehee love kids, they are so adorable.



after the day of tours, we decided to unwind by going for a 2 hour spa package. we did a traditional balinese massage, body scrub and jacuzzi. :) it was super relaxing, so much that I fell asleep. the scrub left my body really smooth. however, there was an open wound on my knee that killed me whenever she scrubbed near that area.

anyway, they did not have enough single rooms so some of us had to share. I shared with angie and I thought it would be awkward at first but turned out, not really! haha we just concentrated on ourselves and dun care about the other person. anyway whatever I have, she always has so yeah. :)

when we were finally done with the spa, all of us were famished. I was so hungry that I was not hungry anymore. after dropping some things off at the hotel, we headed out for dinner/supper. wanted to have A&W(love their waffles!) but it was closed! we ended up having some simple dinner at this random place, too insignificent to remember, except that they forgot my order.

after dinner, we headed back to the hotel to play cards and sleep!



DAY FIVE & SIX:

water theme park day!

we tried nearly all the rides and slides. haha I learnt the looks can be deceiving, some slides looked innocent but were actually pretty scary. but for me, the more thrilling it is the better! :) my friends had the same mentality so we just went and played until we were all dead-beat before deciding to leave.



the three girls were wearing the same bintang top, along with 273728786 other tourists in bali. haha cheap la, less than 30000 rupees for one. I bought three. :)




went to have A&W afterwards! was not as nice as I remember it to me. used to have it with my family all the time when there was still an outlet at ang mo kio. oh my gosh that was ages ago!

we wanted to watch the sunrise so we went back early to sleep. woke up again at 3 plus and I dun know how on earth I managed to drag my fatique self out of bed to watch the sunrise but well, I did. we all did. :)




I love the sunrise. have always been more of a sunrise than a sunset person. :) but somehow it is always much easier to catch a sunset than a sunrise.

afterwards, we went back for breakfast and crashed until afternoon. we checked out and then went for sea activities at sanur beach. it was insane! haha we went for the parasailing, donut(crazy one!) and banana boat. for parasailing, we were towed behind a boat while attached to a parachute. it was cool like cucumbers, we did not have to use any strength but we went flying! it was the feeling of being free as a bird. :) as for donut, we sat on this rubber boat thing and held on for our dear lives while we got pulled around by another boat. this was the best yet craziest activity, we nearly flew off the boat and crashed into the sea many times but thankfully we really held on damn tight for our lives hahaha. :) as for banana boat, I think most people have played this before. basically, we sat on a boat which resembles an orange. hahahaha im kidding, it is called a BANANA boat for a reason.

we were too busy playing so no pictures! the best memories are kept safely in me anyway! :)



P.S. I am finally done! this post drained me of all my energy and now I want to puke. haha off to cook my maggie and then sleep!


signing off, viting



Biography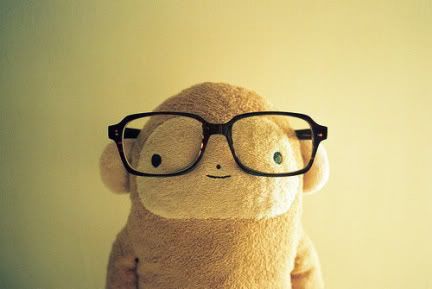 I am viting. viting is me.
here is where I share bits of myself. I hope you take some time to read, both the lines and perhaps between the lines, to know me more.
do feel invited to stay for awhile. <3
★ FACEBOOK ★
TUMBLR ★
TWITTER ★
History
Layout Designed by: Paperdreams Basecodes From Abraham , With More Help from x o (c) Lionel Lim. 2009 - 2011
People was here from 1 June 2011