Saturday, December 25, 2010

MERRY CHRISTMAS EVERYONE!

haha it's finally christmas yet again. the time of the year when everyone would suddenly realise how fast the year has passed, how they have allowed the previous 365to creep by just like that. I have mixed feelings about christmas. I love the presents, pretty christmas lighting and sparkling christmas trees, starbucks christmas drinks which I adore and wish they can have it all-year-round, awesome atmosphere, gatherings, the perfect excuse to gorge my hearts out etc etc. however, amidst all that, I find that there is a tinge of melancholy just beneath the surface. it is during this time that I think about the people I have allowed to drift away from my life, the resolutions forgotten and promises broken from the beginning of the year. also, I know christmas would sneak up on us, and it within a snap of fingers, would be over, together with the entire year. I will miss 2010!!!

but here, I am going to stop being a scrooge and just wish that everyone would enjoy their christmas! :D since it is all about love, sharing and appreciation, I would like to tell all my family and friends(that happen to be reading this) that you guys are awesome. :D no matter who you are, if I have ever offended you by for instance, saying something tactless and stupid, or because of various reasons I have neglected you, I would like to say a sincere sorry! I will try to be a better friend. <3

so far I had two christmas dinners with presents exchange, which turned out surprisingly well. heehee love the gifts! also had a family buffet thingy at aunt's house yesterday, which was cool because I finally got to see everyone! now everyone else is at bugis, planning to have steak, but im at home! what the hell right?! haha I have cramps lah, something I hate about being a girl.

oh well, a day nua-ing like jelly at home can also be a great way to celebrate christmas in my opinion so it's okay!

anyway apart from blogging about christmas I also want to blog about my short trip to malaysia with my family! it was short and packed with activities, but I had fun. every morning, we got woken up superrrr early and wayyyy before meeting time because my mum would call our room every 5 seconds until she was sure we were awake. her reason was that if we head down late there would be a long queue at the breakfast line and there would also be no food left. typical singaporean behaviour which had me pretty annoyed during the trip but makes me smile now.

this trip also allowed me to re-discover my talent for sleeping on buses. hahaha we travelled in a coach throughout the four days and whenever I get on it, I would fall asleep within seconds. after hours and hours on the road I would jerk awake, then just as I thought there is no way I can sleep anymore, I would fall into yet another deep slumber. sigh, I think I am just a hopeless pig.

okay anyway enough of words, they are making me cross-eyed. shall post some pictures! I spent ten million years posting pictures yesterday but everything got screwed up, stupid blogger. if it fails again I dun care anymore man, seriously! it's super difficult to post pictures using blogger upload but photobucket sucks too! grrrr okay trying again now! using blogger now, give up on technology!

day one:

we went to KL, visited a few tourist attractions. then went shopping at night! did not buy much though, because my mum was too busy shopping for her own stuff to care about me. ): haha need to head to bangkok for some shopping soon, as soon as im less broke!




this is the first hotel we stayed in at KL and it sucked. hated it and am never going back. the subsequent hotels were 187235 times better, thankfully.




mummy and the christmas tree!




my sister took this and I told her it looks like it belongs in national geographic. haha it does right!?




the picture does not do the food justice at all. every dish was delectable, I still dream about them now. haha especially the five brown square things, so crunchy and yummy. rawr I want to marry the chef so that I can eat it everyday!

second day:

we went to cameron highlands and explored their farms and plantations. went to the butterfly place, strawberry farm, tea plantation, rose garden etc. I love the strawberry farm and rose garden! at the strawberry farm we got to pick our own strawberries and as we picked, we stuffed ourselves with strawberries. then my mum bought us strawberry ice cream and boxes of dried strawberries. I totally overdosed on strawberries man! I think I ate at least 30 fresh ones, 5 fresh ones coated with chocolate and 20 dried ones in that one day. now I dun think I can ever look at strawberries in the same way again.




this is the tea plantation!




okay I admit im quite qian bian here. oh, and I need to thin my hair, it looks damn thick here!




and this is probably typical and not unique but here's my favourite flower! haha love red roses.




my sister and the view from our room at cameron highlands. we were freezing our butts off despite the room having no air-con and the windows all tightly shut.




this is one of the meat baos that can be found in malaysia. haha I took this photo to show how small my face actually is. haha yay I have a small face! yeah call me delusional, whatever. oh and guess what?!? I ate the entire thing for lunch. so just like strawberries, I can never look at meat baos in the same way too hahahaha.

day three:

genting day! my parents did not follow us to the theme park, they went to the casino! haha but the three of us had truckloads of fun. this time round all the rides were open!




space-shot! dun know whether it's my imagination or did it get less scary?!




nice right nice right I took this picture! haha it looks so professional. :D viting the photographer yo!




day four:

haha we had some free and easy time and it's home sweet home!

okayyy finally posted everything. now my cramps are slightly better, thanks to the pink pills and I am sad because I want steak! ): should I head to bugis now?! yes no yes no??!


signing off, viting



Biography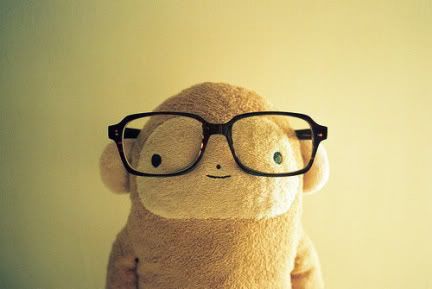 I am viting. viting is me.
here is where I share bits of myself. I hope you take some time to read, both the lines and perhaps between the lines, to know me more.
do feel invited to stay for awhile. <3
★ FACEBOOK ★
TUMBLR ★
TWITTER ★
History
Layout Designed by: Paperdreams Basecodes From Abraham , With More Help from x o (c) Lionel Lim. 2009 - 2011
People was here from 1 June 2011