Sunday, January 1, 2012

I AM SOOO OUT OF TOUCH WITH BLOGGING!!

hahaha okay i totally forgot how to type a proper post but heck, it shall be disjointed and nonsensical and incoherent and whatever else. not like my posts ever made much sense anyway! :)

considered starting a brand new blog because well, it's a new year so this shall be a new beginning right?! but i figured i'll miss this current blog too much so decided to give up on the idea in the end. all my past ramblings shall be stored in the archives for me to read through someday and reminisce on, especially on days when i feel particularly nostalgic. and trust me, such days become increasingly frequent as i age. :P therefore, i shall continue to fill this small space with my big adventures and experiences and some more stupid rubbish.

I know I have been completely neglecting this space but I shall not do that (as much) anymore in 2012! :)

first and foremost, I would like to say...




LIKE OMFGWTHBBQ IT'S ALREADY 2012! TIMEISPASSINGLIKEJAYJAYTHEJETPLANEJUSTTENTIMESFASTER! omg omg omg like seriously, omg! hahahaha but HAPPY NEW YEAR GUYS!

am going to bid farewell to 2011 and usher in the new year. so happy + excited! :) only thing I don't like about it is the reminder that i am growing older reaaally fast but my excitement is much more than the fear of aging so all's good!

2011 had been a good year for me. (a friend told me that i always say at the end of each year that it has been a good year because i'm so happy-go-lucky that nothing's considered too bad for me) hahaha i take that as a compliment and yes, i can be pretty optimistic but overall no, even if i wasn't optimistic i'll still say it has been a good year for me. why so?

1) i graduated from SP and went onto the next phrase of my life.



2) continued having friends as awesome as them:
(athough often we don't meet as often as i would have liked due to everyone's busy schedule but im truly thankful i have them)



okay i seriously have no idea why my face always looks so round in pictures hahahahahaha okay not that it's not round in real life. =.= #mylifeistragic

3) got to know new people + became close friends with some



4) entered the blackberry family. enjoyed my job as a promoter so far, made many cool promoters, met all sorts of customers and took part in various events etc. never regretted joining and hope we'll have more deployments soon so all of us in the company can continue with this job. :)



so this year has been pretty eventful for me. it has also been an extremely busy year for me. sometimes it gets exhausting trying to strike a balance between work, school, friends and time for myself but i will do better in the new year!

(sorry this post is getting seriously long hahaha)

so moving on, here is a list of my new year resolutions!

1) STUDY HARD AND STRIVE TO DO WELL FOR SCHOOL

2) drink less bubble tea
- haha yes you didn't see wrongly! right now i drink about five cups per week on average and i think it'll kill me sooner or later. sometimes when i have roadshows or work i drink up to two cups a day. yup so i am resolving to cut down! it's for my health also laaa haha i want to live till a ripe old age!

3) eggs are healthy but do not attempt to spam
-this is not a stupid resolution okay! i think it's a pretty good one! i mean, eggs are healthy, high in protein and iron and everything BUT it is also high in cholesterol right?! right now i really think i eat too many eggs but you cannot blame me! they are so freaking yummy + goes well with any dish + cheap. what is maggie without an egg? what is steamboat without eggs? what is macdonalds breakfast, or in fact any breakfast, without eggs? what is prata without eggs? HUH YOU TELL ME!??! hahaha but still, i shall keep to maximum two per day.

4) keep my desk tidy and organise my notes for school
-i shudder to think of how my desk can look like. -starts thinking about mountains of trash sliding everywhere-

5) set aside a certain amount each month to save

6) read more books
-been so busy with life that i stopped frequenting the library. shall borrow more nice books to read!

7) stop being late

8) be a nicer friend and family member. overall, be a better person.
-try to be more sensitive to people's feelings, spend more time to people i care about, always control my temper and be less selfish. (by less selfish i mean stop loving only myself and always placing my feelings above anyone else's. i tend to do that, like love myself too much. hahahahahaha. no, seriously.)

9) secret

10) secret

my last two resolutions are secret! :) haha alright that's all. i shall stick to them! :)

alright how about my wishes for 2012?!




was not going to add my wishes in until i saw this pretty picture that i just HAD TO use. hahahaha no laaa kidding, i wanted to list my wishes out to begin with and this was just a bonus.

1) WORLD PEACE & HAPPINESS <3
-no, i'm not trying to act noble. it's just that far too many unfortunate events happened around the world this year. for instance, the japan earthquake that everyone should have read about and felt sad over, the debt crisis, all the fights and riots and so on and so forth. so i hope that we can officially bid farewell to all misfortunes, and that 2012 will be a much better year for everyone.

2) ME TO DO WELL FOR SCHOOL
-seriously laa, this is my biggest wish already.

3) TRAVEL
-start saving up to travel. top destination on my list: taiwan.

OKAY THAT'S ALL! I KNOW THIS POST IS GETTING REAAAALLLY LENGTHY!

taking my favourite quote from the movie new year's eve:


It's suspended there to remind us before we pop the champagne and celebrate the New Year, to stop and reflect on the year that has gone by. To remember both our triumphs and our missteps - our promises made, and broken. The times we opened ourselves up to great adventures - or closed ourselves down, for fear of getting hurt. Because that's what New Year's is all about: getting another chance. A chance to forgive, to do better, to do more, to give more, to love more. And stop worrying about 'what if' and start embracing what would be. So when that ball drops at midnight - and it will drop - let's remember to be nice to each other, kind to each other. And not just tonight but all year long.



GOODBYE 2011, you will be missed.
&
HELLO 2012, thanks for arriving and giving me a chance to do everything better this time round. let's all embrace a brand new start! (i am very excited) it will be a kickass year because i say so!

2012, BRING IT ON! 放马过来! :D


signing off, viting



Biography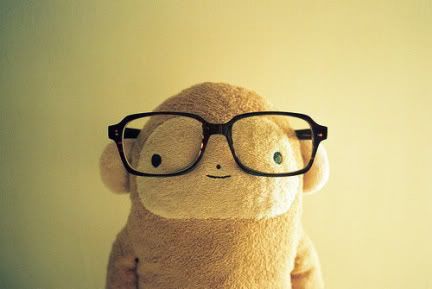 I am viting. viting is me.
here is where I share bits of myself. I hope you take some time to read, both the lines and perhaps between the lines, to know me more.
do feel invited to stay for awhile. <3
★ FACEBOOK ★
TUMBLR ★
TWITTER ★
History
Layout Designed by: Paperdreams Basecodes From Abraham , With More Help from x o (c) Lionel Lim. 2009 - 2011
People was here from 1 June 2011