Wednesday, June 6, 2012

i am having so much fun with instagram, it's such an easy way to capture and remember moments that i will always treasure. plus, i love to take food photos and this app makes sharing so much easier! can tempt all my followers with yummy food pics. :P

my life the past week shown through instagram pictures...




had this after a job interview with kaien, yy and shitian. it made me immensely happy because i have been craving for salted caramel's ice cream, in particular their salted caramel flavored one, for the longest time. with the waffle it would have been even more perfect but pity we were feeling full that day! apart from salted caramel, we also tried strawberry and their chocolate flavored ice cream and they were all delectable. (or i just have a soft spot for ice cream in general) *rubs tummy*

i think ice cream is my favourite thing in the world. :)





after ice cream yy left to find her friend. me and the other two went to town to meet the rest of the gang and finally settled for lao beijing's dimsum buffet at close to 8pm. i was feeling mad hungry by then and wasn't exactly in the best of moods but nonetheless it was overall a good night. the company was good. food wise, let's just say i wouldn't be going back for a veryyy long time. there wasn't much variety and you get sick of eating the same food after awhile. no particular dish left an impression as well.





this was another night. after work with yy and shitian, we met up with kk and had dinner at canton paradise! initially we planned to meet at town after work and kk was already on his way and almost reaching town when we told him to turn back. hahaha we were too lazy to go all the way to town after work which was at biopolis. besides, i have long wanted to check out jcube and try the custard bao from canton paradise that shitian has been raving about. i am a mega fan of custard bun or liu sha bao...i think they are the same thing?!

anyway we had to wait for close to an hour but it was so worth the wait. :D anyway we walked around and checked out the other shops(though frankly there wasn't much to check out in jcube) so the wait didn't seem very long.




we ordered dishes like siew mai, roasted duck noodles, prawn wanton soup noodles, fried rice etc and of course also the custard buns. in fact we ordered three servings of them hahahaha yes we are pigs. all the dishes were good but my favourite no doubt has got to be the custard buns. i was super excited upon biting into the custard bun and mentally crossing my fingers, wishing that i would not be disappointed. my verdict?! THE CUSTARD BUNS THERE ARE DAAA BOMB. *touched to tears* hahahaha okay kidding but seriously, they were undeniably one of the best ones i have tried. coupled with the fact that i was super hungry that day, the buns seemed even nicer. they made me such a happy girl. :) upon biting into it, the warm liquid-ish custard would burst in your mouth. the custard is very flavorful, just the right amount of salted egg yolk taste and creamy sweet taste. i can't wait to bring my bf there to try it too. <3 favourite liu sha bao for my favourite boy!





yesterday shitian, liying, abel, cm, kaien and i went to sentosa for a day of sea, sand, sun at the beach! yanping couldn't go cos of her period and we missed her! ): nevermind, join us next time k! to digress, i COMPLETELY understand the reason why some girls have to spend a few days at home whenever they get their periods. it is really a monthly nightmare for me, mine hurts like a bitch on 8/10 of the months i get it. i have to depend heavily on painkillers but recently, they seem to be losing their effect on me argh the pink pills no longer work. #hosehliao mine this month was SO SO BAD and i NEARLY DIED. haha had to cab to kaien's house to groan in pain until i fell asleep. he took very good care of me and i woke up all better after the nap. really need to find a permanent solution to this....

anyway that aside, we had an awesome time at sentosa palawan beach. it was cloudy until around 1 plus before the sun came out. i love the sun! <3 we simply chilled, played captain's ball, frisbee, threw abel into the sea and payed monkey where abel was the monkey 80 percent of the time. hahahaha like to bully him cos very fun. when the sun came out we also flopped on the sand for awhile to bake.





this was on one of the random nights last week when i stayed home. sister and i whipped up this two dishes for dinner and they tasted as good as they look! #proud hahahahhaha don't ask me how we did it, we are just genius like that. the herbal chicken was really good hehe. looking forward to cooking more dinners for the family soon! cooking is actually really fun though i hate washing up. :/

aright that's all for now! heeheee i am going to watch abit of rooftop prince now before bed! started watching this a few days ago and has been hooked since!

P.S. i cannot seem to centralise my instagram pictures. anyone has any idea how? because seeing them on the left side annoys me.


signing off, viting



Biography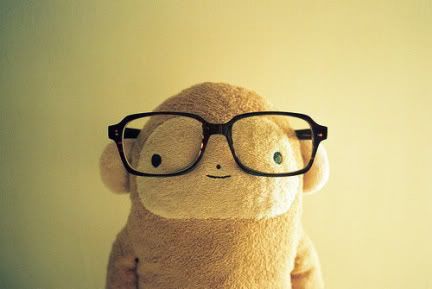 I am viting. viting is me.
here is where I share bits of myself. I hope you take some time to read, both the lines and perhaps between the lines, to know me more.
do feel invited to stay for awhile. <3
★ FACEBOOK ★
TUMBLR ★
TWITTER ★
History
Layout Designed by: Paperdreams Basecodes From Abraham , With More Help from x o (c) Lionel Lim. 2009 - 2011
People was here from 1 June 2011